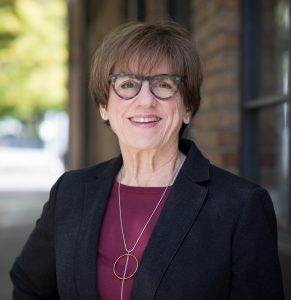 I grew up in the Pacific Northwest and spent many years as a pediatric nurse. When I made the career transition to Windermere Real Estate in 1985, I was thrilled to have the opportunity to combine my love of working with people with a passion for the Puget Sound area. As your real estate agent, I will provide you with over 30 years of expertise in the complex local real estate market. Through diligent work, skillful negotiations, and a sense of humor, I will help you find the perfect new home or sell your current home.
The relationships I have built with my clients over the years are extremely valuable to me, not only a professional level, but for the wonderful friendships that have lasted well beyond closing. I keep in touch with my clients because I love to hear the news in their lives and so that I can be available to help with any questions or real estate needs that arise in the future.
Although I am completely devoted to my real estate clients, I am equally passionate about giving back to the community. My sponsorship of the national champion women's ultimate frisbee team, Seattle Riot, is one example of this. Whether I am volunteering as a nurse at a neighborhood clinic, supporting The Windermere Foundation or the Plymouth Housing Project, I strive to contribute to the community.